Main content starts here, tab to start navigating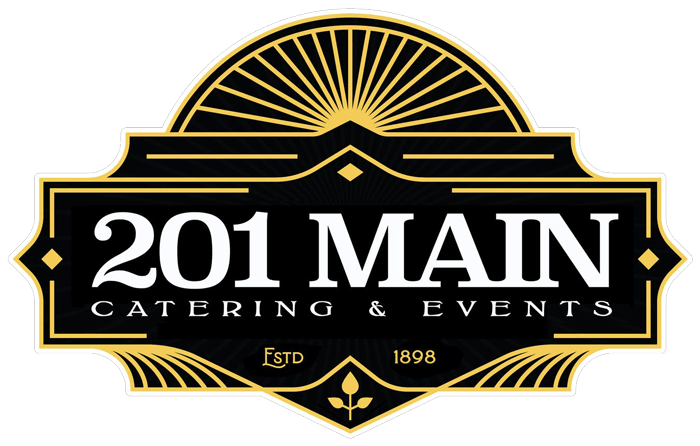 Beverage Service
Open bars are priced per person for 2-3 hours of service based on event type.
Top Shelf Open Bar

Features brands such as Grey Goose, Don Julio, Bombay Sapphire, Buchanan's 12, Jameson etc.

Starts at $55 per person

Premium Open Bar

Features brands such as Tito's, Captain Morgan, Jack Daniel's, Crown etc.

Starts at $45 per person

Standard Open Bar

Features well liquors, house wines, and domestic beers.

Starts at $35 per person

Pre-paid Drink Ticket System

Pre-paid drink tickets are distributed amongst guests.

Attendee Paid Cash Bar

Your guests pay for their drinks as they go.
Part Hosted Bar, Part Cash Bar

You pre-pay for $x amount of the bar tab to start the night, then the guests are on their own thereafter.

Bill on Consumption

One hosted tab is billed at the end of the night for your guests.

Mimosa Bar

Assorted juices and sparkling wine. Minimum of 5 bottles.

$25 per bottle

Sparkling Wine or Apple Cider Toast

Can be served tableside at a time of host's choice.

$5 per person

Soft Drink Package

Unlimited soft drinks for the duration of the events.

$4 per person
Hors D'oeuvres
All Hor D'oeuvres are priced per person and typically include 2-3 pieces of each item per person.
Hot
Grilled Chicken Skewer

Garlic parmesan glaze

$3

Meatballs

Tomato sauce, basil, parmigiano-reggiano

$4

Stuffed Mushrooms

$4

Mini Sliders

Angus beef, cheddar cheese, chipotle aioli, mini brioche bun

$5

Crispy Cauliflower Bites

$5

Hangar Steak Skewer

Chimichurri, micro cilantro

$6

Grilled Vegetable Skewer

Grilled peppers, zucchini, onion

$4

Brick Oven Pizzatinis

Choice of margherita, pepperoni, sausage, veggie or mixed assortment. Priced per whole pizza

$16

Fried Artichokes

Lemon aioli

$4

Jalapeno Poppers

Stuffed with cream cheese wrapped in bacon

$6
Cold
Caprese Skewers

Fresh mozzarella, basil, balsamic glaze

$3

Heirloom Tomato Basil Bruschetta

With aged parmesan on a garlic crostini

$3

Cucumber & Hummus Bites

Topped with hummus, cherry tomatoes and balsamic glaze

$4

Ceviche

Cucumbers, tomatoes, onion, lime juice. Choice of fish or shrimp

$5

Beef Crostini

Thinly sliced beef on crostini with chimichurri

$3.50

Poached Prawns

With cocktail sauce

$4

Spinach and Artichoke Flatbread

Spinach, cream cheese, artichokes, parmesan cheese, mozzarella cheese

$5

House-made Tortilla Chips

Roasted tomato salsa

$5
Group Platters
Platters serve 50 guests, half orders available upon request. Priced per platter
International Cheese Board

Parmigiano-reggiano, point reyes bleu cheese, tillamook cheddar, gruyere, brie, smoked gouda, assorted crackers, dried fruits, assorted nuts

$325

California Fruit Platter

Seasonal fruits typically include cantaloupe, honeydew, watermelon, grapes, and berries

$250

Charcuterie Platter

Prosciutto, salami, coppa, jamon serrano, whole grain mustard, cornichons, grilled bread

$350

Hummus & Pita Platter

House-made spicy hummus, warm pita bread, marinated olives, heirloom cherry tomatoes, roasted garlic bulb

$275

Tuscan Antipasto

Italian meats, assorted cheese, marinated olives, sliced veggies, grilled crostini

$350
Boxed Lunches
All boxed lunches are served with a bottled soft drink or water. Gluten-free wrap and bread available upon request for an additional $1 per guest. All priced at $16 per guest (Select two options)
Chicken Bacon Ceasar Wrap

Chopped romaine, cherry tomatoes, parmesan cheese, grilled chicken, bacon, croutons, caesar dressing, spinach tortilla

Herbed Chicken Wrap

Chicken breast, fresh baby spinach, and feta cheese in a whole wheat tortilla

Asada Burrito

Grilled tri-tip, spanish rice, refried beans, pico de gallo, queso fresco in a whole wheat tortilla

Chicken Chile Verde Burrito

Chicken breast slow-cooked in a chile verde sauce with refried pinto beans, spanish rice, pico de gallo in a whole wheat tortilla

Veggie Burrito

Grilled portobello mushrooms, grilled zucchini, bell peppers, pesto aioli, feta cheese in a whole wheat tortilla
Sandwiches
Tri-Tip Sandwich

BBQ sauce, coleslaw, sourdough bread

Roasted Turkey Breast

Arugula, sliced tomato, smoked bacon, swiss cheese, basil aioli, ciabatta bread

Grilled Chicken Breast

Butter lettuce, sliced tomato, queso fresco, avocado, chipotle aioli, hoagie roll

Grilled Portabella Mushroom

Provolone, grilled zucchini, bell peppers, pesto aioli, focaccia bread
Sides
(Select One)
Seasonal Fruit, Kettle Potato Chips, Pasta Salad
Sweet Treats
(Select One)
Chocolate Fudge Brownie, Chocolate Chip Cookie, Cinnamon Coffee Cake
Custom Lunch
Can be served as a buffet or plated (additional fee for plated). Select one starter, entrée, starch, and vegetable option. Further selections may be added at an additional cost. Accompanied with fresh bread rolls and butter, freshly brewed coffee, decaffeinated coffee, assorted hot teas
Starters
(Select One Soup or Salad)
Soup
Tomato Bisque

Roasted garlic croutons, parmesan, basil

$6

Creamy Baked Potato Soup

Cheddar cheese, smoked bacon, green onions

$6

Vegetarian Minestrone

Hearty Italian vegetable soup

$6
Salad
Caesar

Romaine hearts, croutons, parmesan, caesar dressing

$9

Salinas Mixed Greens

Cucumbers, cherry tomatoes, mixed greens, balsamic vinaigrette

$9

Iceberg

Tomato, smoked bacon, bleu cheese crumbles, bleu cheese or ranch dressing

$10
Entrees
(Select One)
Mushroom Risotto

With parmigiana-reggiano and mushrooms

$23

Oven Roasted Chicken

Fingerling potatoes, garlic butter green beans, white wine pan jus

$23

Grilled Marinated Tri-Tip

Bacon & garlic mashed potatoes, seasonal vegetables

$23

Grilled Salmon

Wild rice pilaf, steamed broccoli, lemon beurre blanc

$25

Pan-Seared Halibut

traditional jasmine rice, grilled asparagus, white wine butter sauce

$32
Sweet Treats
(Optional: Select One)
Tiramisu

Coffee, cocoa, and mascarpone layered cake served with white chocolate sauce

$9

NY Cheesecake

Served with fresh berries and raspberry coulis

$9

Cinnamon Coffee Cake

$8
Live Action (Cocktail) Stations
Available only in the Outdoor Tuscan Piazza. $35 per person per 1 hour of service.
Taco Bar
Slider Bar
Quesadilla Bar
201 Main Specialty Buffets
All Specialty buffet dinners include freshly brewed coffee, assorted hot teas and infused water Buffets are presents for 2 hours of service. Leftovers may not be taken to go. Priced per person. No substitutions can be made for specialty buffets.
Pasta Station

A build your own station with 2 pastas (choice of penne, rotini, fettuccine, spaghetti), 3 sauces (choice of Bolognese, pesto, marinara, alfredo), 1 protein (grilled chicken, tri-tip (+$4), meatballs (+$3), shrimp (+$5)) includes bread rolls and butter and Caesar salad

$27

Taco Bar

A 201 Main special with 3 meats (carne asada, al pastor, grilled chicken), Spanish rice, refried beans, tortilla chips, tortillas, limes, queso fresco, cilantro & onions, fire-roasted salsas

$30

La Frontera

Salinas mixed greens salad with choice of balsamic or ranch dressing, cheese enchiladas, choice of: chicken fajitas, beef fajitas, or shrimp fajitas, refried beans, Spanish rice, warm flour tortillas, fresh salsas, traditional accouterments

$32
Little Italy

Garlic bread, caesar salad, sautéed seasonal veggies, lasagna bolognese, grilled chicken alfredo

$32

Southern BBQ

Cornbread, butter, salinas mixed green salad with balsamic dressing, roasted corn, potato salad, grilled tri-tip, bbq chicken, chili beans

$34

201 Signature Buffet

Bread rolls, salinas mixed greens salad, sautéed seasonal veggies, mashed potatoes, sliced grilled tri-tip, herb-marinated grilled chicken breast, chimichurri

$34
Carving Stations
Chef attendant fee required at all carving stations @ $120 per chef. Minimum 50 people requirement. Market Pricing, billed per person.
Slow Roasted Prime Rib

Horseradish and au jus

Grilled Marinated Tri Tip

Herbed Roasted Turkey

With cranberry sauce

Pork Loin

Served with chimichurri
Custom Dinners
Served after 4pm. Can be served as a buffet or plated (additional fee for plated). Our custom dinners are our most popular choice, as they offer flexibility and can be customized to your needs. Select one starter, two entrées, one starch, and one vegetable option. Further selections may be added at an additional cost. Accompanied with fresh bread rolls and butter, freshly brewed coffee, assorted hot teas, and infused water. Selections are priced per person.
Starters
(Select One Soup or Salad)
Soup
Tomato Bisque

Roasted garlic croutons, parmesan, basil

$7

Clam Chowder

Potatoes, onions, clams and cream

$7

Vegetarian Minestrone

Hearty italian vegetable soup

$7
Salad
Caesar

Romaine hearts, croutons, parmesan, casear dressing

$9

Salinas Mixed Greens

Cucumbers, cherry tomatoes, mixed greens, balsamic vinaigrette

$9

Chopped Iceberg

Tomato, smoked bacon, bleu cheese crumbles, bleu cheese or ranch dressing

$10
Entrees
(Select two options)
Grilled Chicken Alfredo

Fettuccine, grilled chicken breast, alfredo sauce

$20

Mushroom Risotto

Parmigiano-reggiano, mushrooms, roasted garlic butter

$23

Roasted Herbed Chicken

Citrus herb-marinated chicken served with caramelized onions, pan jus

$23

Chicken Marsala

Citrus marinated grilled chicken served with mushroom marsala sauce

$24

Beef Birria

Traditional mexican braised beef dish

$25

Peach -Chipotle Glazed Salmon

Atlantic salmon filet grilled with a peach-chipotle glaze

$27

Grilled Sirloin Steak

Grilled black angus sirloin with cabernet sauce and fried onions

$30
Starches
(Select one option)
Au Gratin Potatoes

Bacon & Garlic Mashed Potatoes

Wild Rice Pilaf

Traditional Jasmine Rice

Spanish Rice

Refried Beans

Italian Pasta Salad
Vegetables
(Select one option)
Sautéed Zucchini and Yellow Squash

Grilled Asparagus

Roasted Carrots

Steamed Broccoli

Almond Green Beans

Bacon Roasted Brussels Sprouts

Seasonal Veggies
Dessert Station
Assorted Dessert Mini-Bars

Lemon bars, caramel oatmeal bars, raspberry bars, seven layer bars

$24 per dozen

Assorted Cookies

Chocolate chip, white chocolate macadamia, oatmeal raisin

$20 per dozen
Plated Desserts
Selections are priced per person
Tiramisu

Coffee, cocoa, and mascarpone layer cake served with white chocolate sauce

$9

NY Cheesecake

Served with fresh berries and raspberry coulis

$9

Flan con Caramelo

Classic custard dessert with a caramel sauce and assorted berries

$9

Cinnamon Coffee Cake

$9
Children Buffet Pricing
Children up to 5 years old- no charge; Children 6-11 years old- 50% package price; Children 12 and over-adult pricing
Children Plated Selections
All are accompanied with a choice of French fries, sautéed vegetables, or fresh fruit. Priced per child
Mini Pizza

Cheese or Pepperoni

$8

Grilled Cheese

$7

Hot Dog

$6

Mac N Cheese

$7

Breaded Chicken

$7